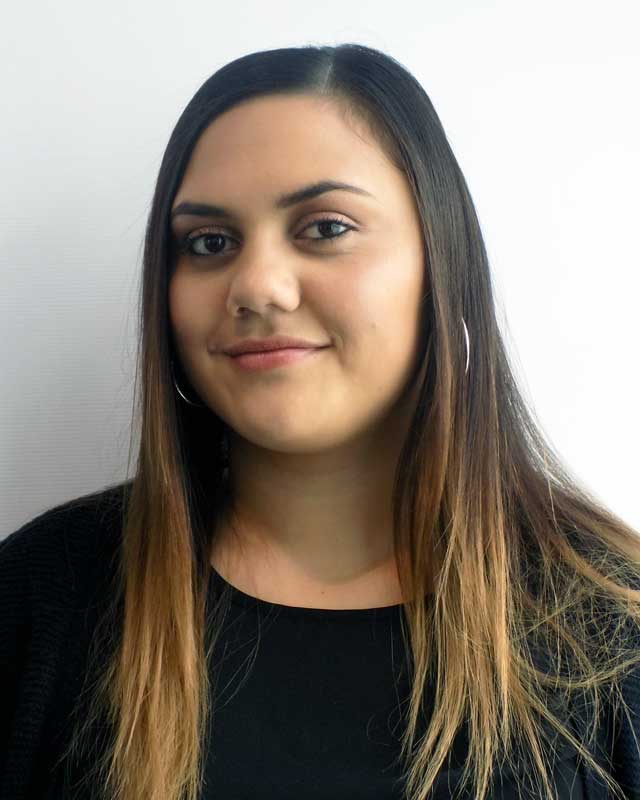 Sarah
NZQA QUALIFIED HAIRDRESSER  SENIOR STYLIST

Hi I'm Sarah
I have been in the  hairdressing industry for 5 years. Over that time I have had the opportunity to work along side some of the top renowned hairdressers, assisting in shows and education. My latest achievement has been the 2016 NZARH Regional Stylist of the Year coming 1st place in night hair. This has given me more motivation to strive and achieve future goals.
Over the years I have found that everyone is an awesome hairdresser but communication is the key, I love listening to the clients desires to achieve the finished look.
AWARDS:
Finalist in Creative Vision Award category 2017
HOW LONG HAVE YOU BEEN A HAIRDRESSER?
Since 2012
WHY DID YOU WANT TO BECOME A HAIRDRESSER?
I was studying business and working part time in a salon. I discovered my true passion for hair and fashion. Being able to combine creativity and ideas into colours and cuts for the individual is amazing. I love to create styles that will suit the client and making individuals feel beautiful.
WHAT IS YOUR FAVOURITE HAIR COLOUR?
I love all colours. I appreciate the "usual" colour touch ups but am always keeping up to date with the latest techniques from ombres and blondes, to Winter browns!
WHO IS YOUR CELEBRITY HAIR ICON?
I look up to many hair icons, all hairdressers specialise in certain area`s, I like to look up current award winners in all aspects of hairdressing within the current year.