Permanent Makeup & Cosmetic Tattooing
Now you can look good effortlessly...every day!
Salon One have been incredibly successful in securing the services of Juliette.
Juliette is a qualified Beauty Therapist, Make up Artist & Micro-pigmentation Technician with 15 years experience in the Beauty Industry. She trained at Beauty Base London, the School of fashion and celebrity make up and is BABTAC and SPCP certified.
In 2008 Juliette was the Business Development Manager for the United Kingdom's leading Micro Pigmentation Academy, Natural Enhancement, based in Chiswick, London. This is where she also trained to be a Micro Pigmentation technician.
Juliette attended distributor MTDerm conferences in Berlin, Germany with Natural Enhancement's director, Tracey Simpson during her tenure with the company and gained knowledge and relationships within the European Micro-pigmentation Industry. She was also responsible for holding regular workshop seminar days in London to keep all technicians up to date in the most recent and advanced techniques and equipment on the market.
Juliette moved back to Auckland, New Zealand in 2010 with a wealth of experience and started up Perfection Enhanced with a view of bringing her skill, knowledge and passion for Permanent Makeup (Cosmetic Tattooing) to the woman and men of New Zealand.
Define eyes and brows with cosmetic tattooing
Salon One welcomes you to the exciting world of semi permanent make up (cosmetic tattooing)
Semi permanent make up is the revolutionary beauty treatment that will assist in enhancing a range of facial features.
Choose to define brows or eyes, enhancing your natural beauty 24 hours a day, 7 days a week.
Juliette will give a soft, natural and youthful look which is normally achieved by applying conventional make up.
Our procedure is a safe and non-surgical cosmetic treatment.
Using state – of – the – art European micro-pigmentation devices and pigments, Juliette ensures a professional service every time. You deserve a lasting look that enhances your natural beauty!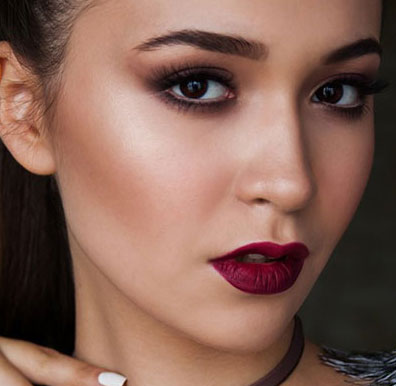 We begin by creating your look in conventional make-up. You can try different looks and colours until you are happy with the effect that is created for you. Only then does the pigment infusion process (cosmetic tattooing) take place – achieved using the cosmedic device and medical grade pigments, which meet all European health and safety requirements.
Immediately after the infusion process your enhancement will display mild redness and swelling which may last for up to 48 hours. The enhancement will be a darker shade than desired for approximately 1 week – gradually fading to a result which lasts for years.
A follow up session is available 1 month later, paying particular attention to fine detail. This session is included in the initial price.
Permanent cosmetic enhancement is a revolutionary beauty treatment used to define eyes and brows – to give a soft, natural finish that imitates perfectly applied make up.
The effect is achieved by infusing hypo-allergenic pigments into the dermal layer of the skin. The result and colour intensity can be as subtle or dramatic as you wish, to give a long lasting look that enhances your natural beauty.
Cosmetic tattooing is a must for any women who want to look good 24 hours a day. Beautiful, Natural, Flawless Book an appointment
Brows
---
Hair Stroke Brows $495 – 90 mins
Colour Mist Brows $495 – 90 mins
 Eyeliner
---
Upper Eyeliner $395 – 60 mins
Lower Eyeliner $300 – 60 mins
Upper & Lower Eyeliner $595 – 90 mins
Colour Correction/Boost
---
(Within 6 -12 mths of procedure) Per Treatment $250
(Within 12-24 mths of procedure) Per Treatment $295
WOW! My eyeliner looks amazing. Totally painless and quick. I definitely recommend Salon One to all of you who have ever considered having cosmetic facial tattooing done. – Joe, Tauranga